Powering homes, farms and businesses in rural Missouri is a point of pride for Associated Electric Cooperative, the generation and transmission cooperative located in Springfield, Missouri. If you are a member of a co-op in Missouri, southeast Iowa or northeast Oklahoma, your electricity comes from Associated's power plants. This cooperative is owned by members like you and serves 2.1 million people. It's controlled through three tiers, including your distribution cooperative, its transmission cooperative and a board including representatives from each level.
"Associated generates power for electric cooperatives in our system with values learned from our member-owners," says Emery "Buster" Geisendorfer, member-elected president of Associated's board of directors. "We know they want reliable, affordable power generated in a responsible way. That's how we view the power we generate — it must meet that reliable, affordable and responsible test."
A Lewis County Rural Electric Cooperative member, Buster is a cattleman from Monticello. He serves on his local board and is president of Northeast Missouri Electric Power Cooperative, a regional transmission co-op. He says the three-tiered system — distribution, transmission and generation — is a key difference in why and how Associated generates power.
"I'm a member, too," Buster says. "Those who serve our member-owners at every level of the three-tiered system are focused on members."
Power when you need it
Providing reliable power expected by members requires different types of generation. Associated's fleet — producing electricity generated by natural gas, coal, wind and hydropower -— is diverse enough to provide power on the hottest, coldest, driest, windiest and calmest days. Natural gas and coal are the most reliable forms of generation because they operate around the clock. They can be controlled unlike power sources that use available wind, sunshine or water to operate. There also are adequate supplies of natural gas and coal, including a 45- to 60-day coal stockpile onsite that keeps each of the plants running when needed.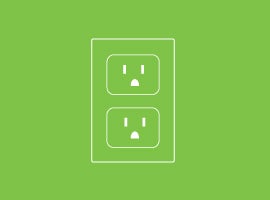 Consumer-members
More than two million consumer-members are the reason Associated Electric Cooperative generates power. Every day, members across three states receive wholesale power supplied by Associated. Who are they? Surveys show members are mostly made up of middle-income households, living in older homes and paying modest monthly electric bills. Associated works to deliver reliable, responsible power all members can afford to ensure their homes, farms and businesses are successful.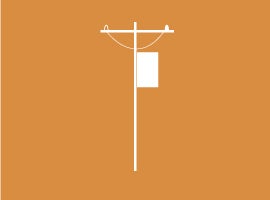 Distribution cooperatives
Associated Electric is the wholesale power supplier for 51 distribution cooperatives in Missouri, Oklahoma and Iowa. These cooperatives take wholesale power generated by Associated, transmitted through transmission cooperatives, and distribute it to members. They maintain reliability in their areas and provide a wide-range of member services and programs.  Local democratic control distinguishes their governance, ensuring members come first.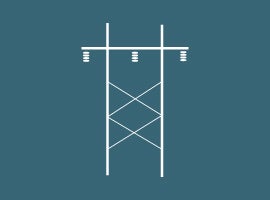 Transmission cooperatives
Associated Electric and its six G&Ts own and operate an integrated, high-voltage transmission system that serves member load by delivering reliable, affordable and responsible power to distribution cooperatives. More than 10,000 miles of lines form the electricity superhighway for rural members. The highly-secure system also makes transacting business that benefits members possible with other utilities, cooperatives, and other organizations.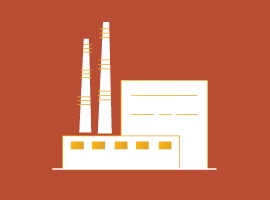 Associated Electric Cooperative
Founded in 1961 to provide wholesale electricity consistent with the needs and values of its members, Associated Electric Cooperative's continuing goal is to provide reliable, affordable and responsibly-generated electricity. Serving the three-tiered system every day are 700 skilled and dedicated employees. Coal, natural gas, wind and hydro power form the basis of balanced generation sources designed to provide the power members need reliably and affordably.  
Power at a fair price
Electricity is provided to members 24 hours a day, 7 day a week, 365 days a year. As members ramp up their use, Associated's goal is to ensure reliability, then match members' needs to the most affordable generation resource. Coal generation supplied about half of members' electricity in 2019. Low prices for natural gas have increased the use of this fuel source in Associated's energy mix, which benefits members. Coal and natural gas are typically less expensive for generation than wind or other renewable sources. Hydropower, the lowest-cost source, is used as much as possible, but is limited in supply by rainfall and is controlled by the U.S Army Corps of Engineers.
Power generated the right way
A focus on members drives Associated to be responsible caretakers of the natural environment. To balance reliable and affordable electricity with environmental responsibility is not easy or inexpensive, but Associated is committed to generating power the right way. Associated and its members have spent more than $1.1 billion to reduce air emissions since 1994, resulting in more than 70% improvement in air quality. By adding significant amounts of wind power to diversify generating sources, investing in environmental controls and staying up-to-date with regulations and technologies, Associated complies with environmental regulations at the lowest cost possible for members.
"Having actual end users of its electricity sit on its board of directors makes Associated unique among other generators," says Buster. "I know the electricity I use on my farm is provided at the lowest possible cost. Balancing reliable and affordable electricity with environmental responsibility takes a steadfast commitment and an allocation of resources. It's a priority Associated takes seriously. Their experience assures Associated meets the needs of its member owners. I can't imagine a better way to run a business that puts service first."